Kopan Nunnery was founded twenty-nine years ago, born from Lama Yeshe and Lama Zopa Rinpoche inspiration and guidance. The Nunnery was named Khacho Ghakyil Ling, the Land of the Sky goers.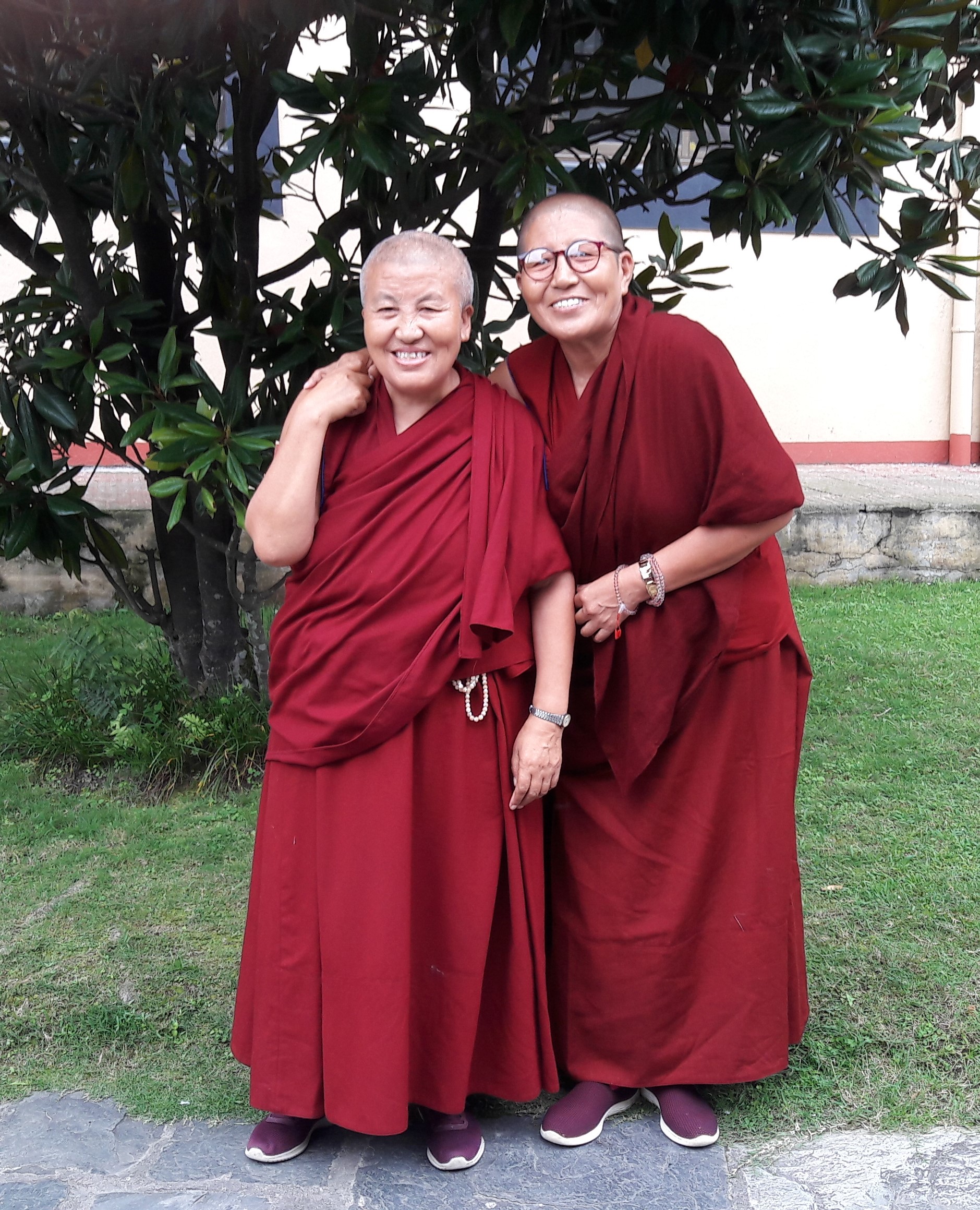 Jangsem and Shedrup
In 1982 two nuns crossed over from Tibet, secretly, walking across the dangerous Himalayan snow mountains in order to be free to live as Buddhist nuns, a freedom that was no longer available to them in Tibet. One of the nuns had an aunt staying in a nunnery in the Solukhumbu region, just across the border from Tibet and they were planning to join this nunnery. While staying there, they met Lama Yeshe, who invited them to join his monastery in Kathmandu.

These two nuns are Ani Jangsem and Ani Shedrup, the managers of the nunnery. Both of them joined Kopan Monastery in 1987. By 1990 a growing community of nuns lived and studied with the monks' community that had been established by Lama Yeshe in 1969. When Lama Zopa asked them to establish their own nunnery, little did they know at that time that they were putting down the foundations of what was to become one of the biggest nunneries in Nepal.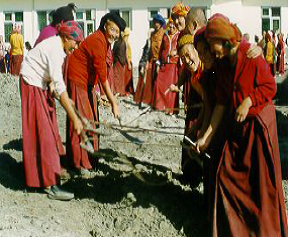 The fist group of nuns building their gompa
In 1987 land was acquired on the hillside below Kopan to build the nunnery - this included a gompa (prayer hall) with living quarters above. It was built over four years by the group of 25 nuns who had gathered at Kopan by that time' the nuns gave up two years of their study to build a place of their own.
The new nunnery was opened in 1994 with a grand ceremony and given the auspicious name of Khachoe Ghakyil Ling – Pure Land of Bliss. One hundred and twenty five nuns moved to the their new home. Since then the Nunnery has grown at a rapid pace and is now home to approx 400 nuns, aged between 9 – 70 years old. In the year 2000, a group of nuns went on a tour of USA, and Europe for fund rasing. This allowed the building of school rooms, a library, and a large accommodation block.

The new prayerhall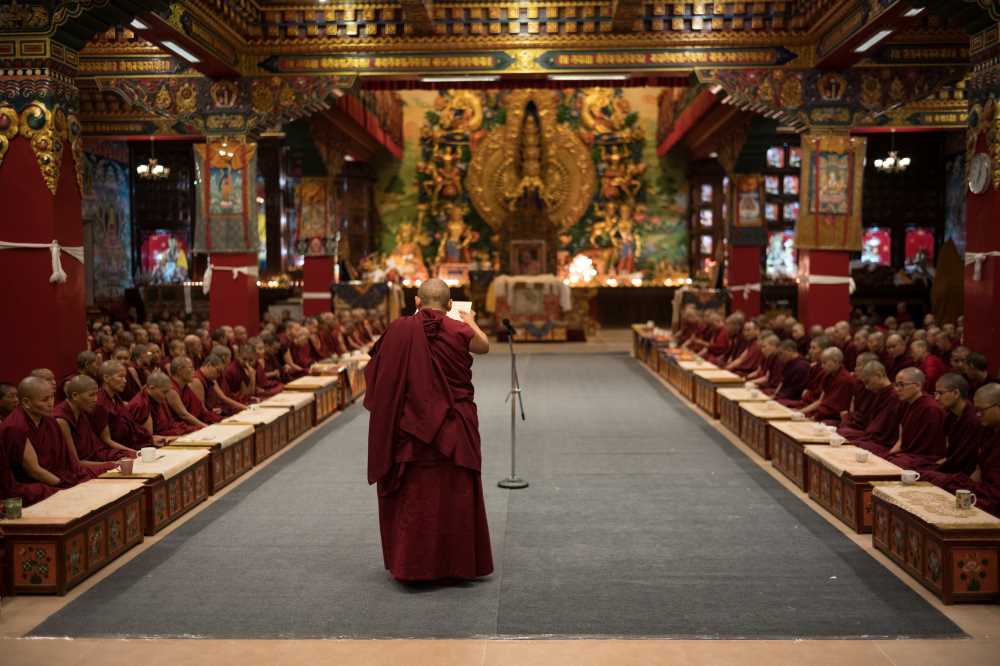 In 2016 a new large prayer hall was inaugurated. The prayer hall is magnificent with extensive paintings of deities on he the walls - and mandalas of every kind adorning the ceiling. The center piece is a 20 foot Chenrezig statue with statues of Manjushri and the 21 Taras on either side. At the same time, several accommodation blocks including a kitchen, office space, and apartments for visiting teachers were added, completing the mandala of Khachoe Ghakyil Ling Nunnery.
All the nuns in front of the gompa